Pieces de jambe de suspension ar
BMW 535dX F11N
tournée l'Europe
N57Z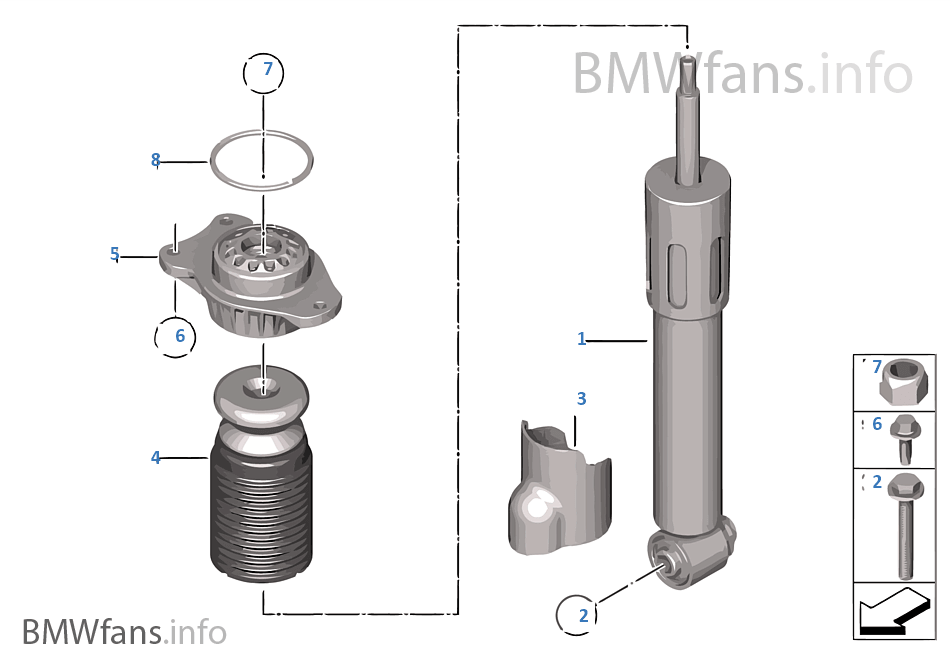 Supplément
En cas de remplacement d'un amortisseur, La pièce suivante est obligatoire :
Amortisseur supplémentaire
#
Description
Partnumber
Supplément
Date d'

Quantité

poids
prix

EUR

Amortisseur arrière

1

2
Vis six pans

2

2
Protection contre les gravillons

3

2
Amortisseur additionnel

4

2
Palier

5

2
Vis six pans avec rondelle

6

6
Ecrou à six pans autobloquant

7

2
Joint torique

8

2
The contents of the BMW parts & accessories catalog provided for acquaintance purposes only.
Part numbers, descriptions, prices and applicability information have been obtained from public sources on the Internet. We are not responsible for any data inconsistency and possible inconvenience caused. Contact your local parts supplier to get precise information about parts.